President Joe Biden just penned an op-ed in the Wall Street Journal in an effort to get Republicans and Democrats on board with reigning in the excesses and abuses of the biggest tech companies. He didn't name any individual company by name, but it is clear that he is talking about most of the big companies whose products we use daily. As the most valuable (and some would argue most important and influential) tech company on earth, regulatory scrutiny of Apple is high on the list.
Biden lays out three major areas in which he will push for legislation. One should make Apple quite happy, another should make Apple sweat, and the third doesn't really concern Apple much at all.
The first is a call for better privacy protections. Apple has been beating this drum for some time, marketing itself as the company whose products and services respect your privacy and doesn't collect, sell, trade, and give away massive heaps of your data. That is marketing to some degree, but it's clear that Apple's economic engine is the sale of products and services, not the data of its users, and the company collects far less data (and encrypts more of it) than most companies that provide similar services.
That means clear limits on how companies can collect, use and share highly personal data—your internet history, your personal communications, your location, and your health, genetic and biometric data. It's not enough for companies to disclose what data they're collecting. Much of that data shouldn't be collected in the first place.

Joe Biden
Legislation to restrict what data can be collected, how customers will be informed of and approve data collection, and what can be traded, given away, or sold, would greatly benefit Apple. The company would probably have to do some work to comply, but its competitors would have to clear far greater technological and business hurdles if there were suddenly very strong privacy protections in the U.S.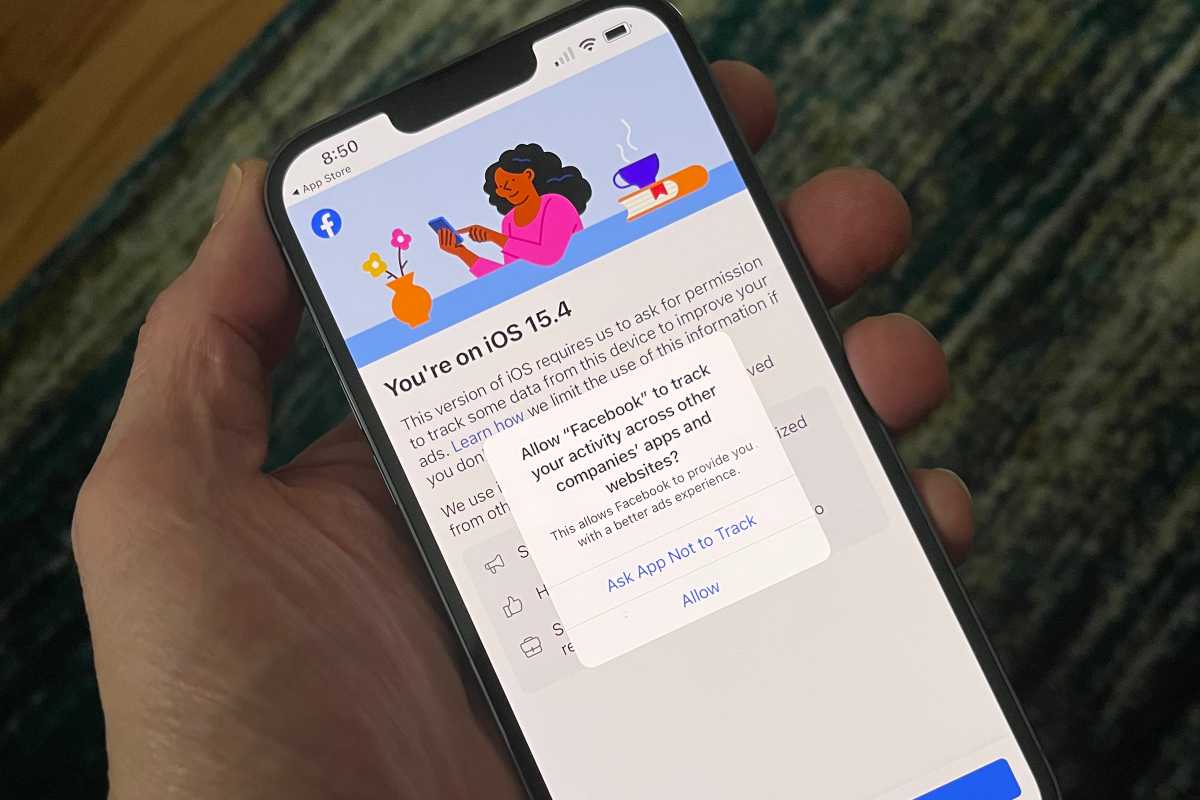 IDG
Biden's second big issue shouldn't concern Apple very much at all; it is aimed primarily at social media companies. He wants, "Big Tech companies to take responsibility for the content they spread and the algorithms they use." He's calling for a reform of Section 230 of the Communications Decency Act (which protects tech companies from legal responsibility for the things published on their platforms) along with greater transparency over algorithms that decide what you see and don't see.
While Apple has expressed grave concerns over social media data collection and moderation, the company does not have any key products in that space.
It is Biden's third area of concern that should make Apple sweat. The company has been facing increased pressure from regulators all over the world, some of which have passed laws that will limit Apple's ability to lock users into its own app store, payment processing, software distribution, and so on. The European Union's new Digital Markets Act is one such example; it is rumored to be causing Apple to make major changes to iOS 17 and its other operating systems coming this year, giving up a lot of its control over app distribution, payments, hardware access, and messaging in order to comply with the law, but only in the EU.
Foundry
So when Biden writes that "we need to bring more competition back to the tech sector," the world's biggest and most dominant tech company should probably start to worry.
When tech platforms get big enough, many find ways to promote their own products while excluding or disadvantaging competitors—or charge competitors a fortune to sell on their platform.

Joe Biden
When the President says, "The next generation of great American companies shouldn't be smothered by the dominant incumbents before they have a chance to get off the ground," it's hard not to imagine he's talking directly to Apple, Google, Microsoft, Amazon, and Facebook, which regularly buy or copy any smaller company with a good idea or technology that could make users spend time or money anywhere else.
The President closed by calling on Congress to act. While there is much the administration can (and has) done under its own authority, really tackling these issues will require new laws. "We need bipartisan action from Congress to hold Big Tech accountable. We've heard a lot of talk about creating committees. It's time to walk the walk and get something done," he writes.
Naturally, it's fair to be skeptical of the ability of the current U.S. political establishment to get anything done that requires cooperation between parties, but these are issues that have surprisingly strong support from both the left and the right. Both sides blame "Big Tech" for various abuses, and while the grievances and proposed solutions often vary wildly, any movement to reign in "Big Tech" has to be of concern to the biggest tech company of them all, Apple.