The sustainability-focused airport will provide capacity for up to 25 million travelers annually.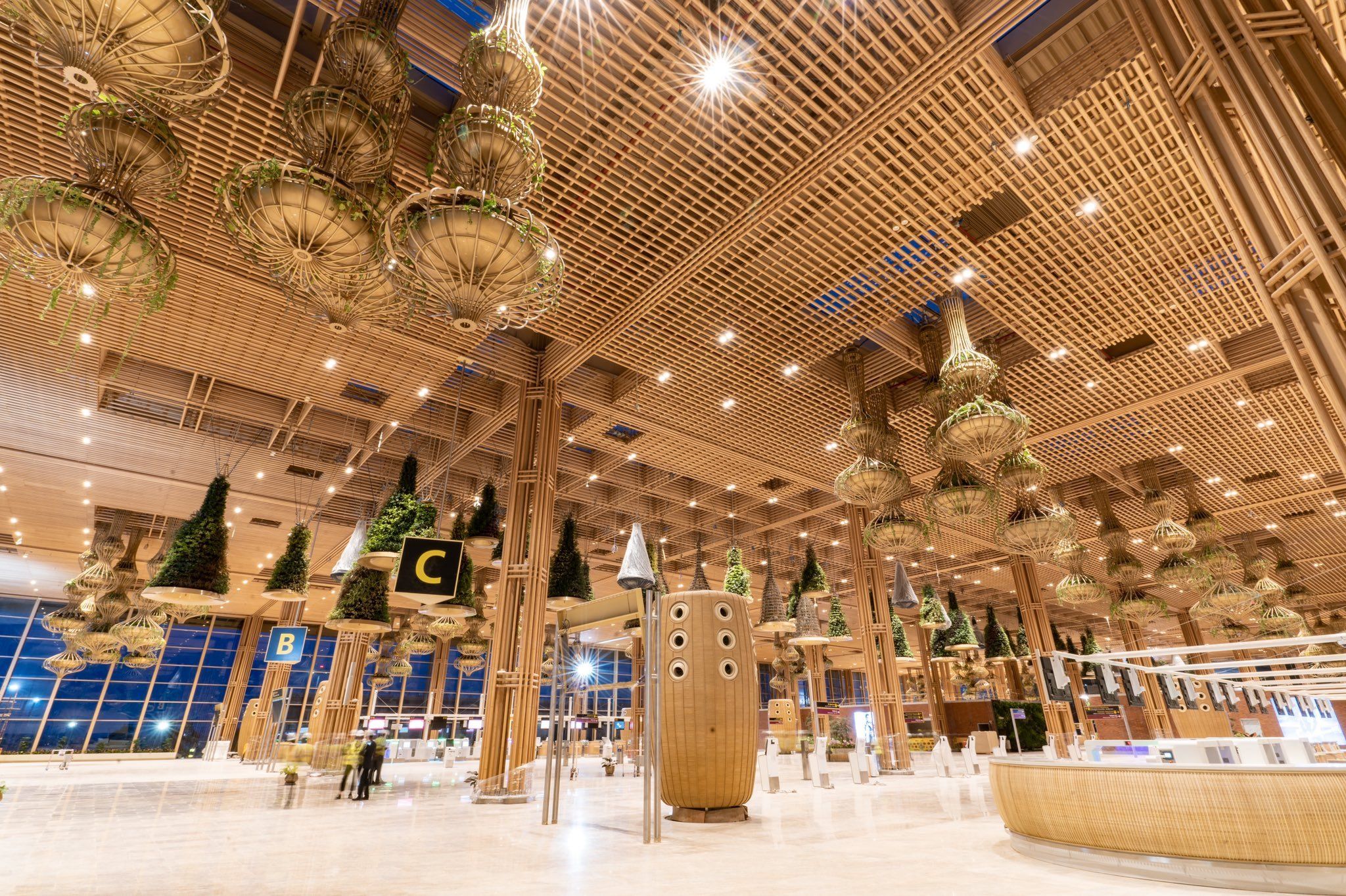 Bengaluru's brand-new Terminal 2 at Kemepegowda International Airport (KIA) has commenced services. The sustainability-focused terminal officially opened on Sunday morning with Star Air performing the inaugural flight, a short service to Kalaburagi (GBI), which departed at 08:40. The Embraer regional jet made a quick turnaround, touching back down in Bengaluru at 11:25.
Launching services
The 250,000 square meter terminal was initially opened by Prime Minister Narendra Modi back in November 2022. Flights had been planned to begin in December but were pushed back to mid-January following construction delays.
During its first few months of operations, as airlines shift to the terminal, Terminal 2 will exclusively operate domestic services. Star Air is currently the only airline operating out of the terminal, though AirAsia, Air India, and Vistara are set to launch flights over the next few weeks. The terminal is expected to provide capacity for up to 25 million passengers annually.
Quoted by the Times of India, Bengaluru Airport managing director and CEO Hari Marar celebrated the opening as a historic day for the airport.
"The new terminal will initially carry out domestic operations and in the next 15 to 30 days other airlines will begin operations from here too. The T2 will gradually turn into a fully domestic terminal by the end of March and the beginning of the next financial year will see international operations."
Future in focus
Bengaluru's glossy new sustainability and innovation-inspired terminal reflects the city's designation as the Garden City and Silicon Valley of India. Harnessing technology and environmentalism, the airport has constructed a unique interior and exterior for the building, featuring garden-inspired décor nestled between 10,000 square meters of green walls and hanging gardens.
The garden theme entwines into a long-term sustainability scheme, with the airport's solar panels and daylight harvesting saving almost 25% in energy. Additionally, water is harvested through six rainwater-fed ponds, filtered naturally before feeding to serve the airport's water requirements.
Bengaluru is reshaping its customers' experience, utilizing the state-of-the-art Digi Yatra biometric boarding system developed alongside the airport, providing passengers with seamless travel – using just their faces.
Innovations and culture
Terminal 2 features an expansive Art Programme focusing on Karnataka's rich cultural heritage. Sixty pieces of art commissioned by a range of local artists are currently on display, including a suspended copper sculpture designed by Krishnaraj Chonat, MA Rauf's Biri wall art, and Dhaatu and Anupama Hosker's wooden puppets, creating an iconic and unforgettable experience for those traveling through Bengaluru Airport.
If you're hoping to visit but cannot travel, the airport has collaborated with Amazon Web Services to create an entirely virtual BLR Metaport. The immersive 3D experience allows users to tour the airport on their phone or laptop, check out airline counters, interact with staff, check in to flights, and connect with other passengers. Further information is available at BLR Metaport's website.
Will you be traveling through Bengaluru's Terminal 2 this year? Let us know in the comments.
Sources: Times of India, Hindustan Times, India Today