Massachusetts has seen a string of mysteries involving women who have disappeared. Some of the most recent cases include new calls for help from Framingham and Brookfield, to a case that's lasted for months out of East Boston, to the disappearance of a mom in Cohasset that grabbed international headlines.
A local expert who tracks these kinds of things says she can't remember so many missing women in the Bay State at one time. The circumstances in each case are different but for their families, the pain and questions are all too similar.
In Brookfield, the worry is magnifying as the search continues for 35-year-old Brittany Tee.
"She would not do this on purpose," her sister Bethany said Monday. "She has never left, we always know where she was."
Authorities said Monday they are planning to increase the scale of the search on Tuesday, which marks one week since Tee was last seen.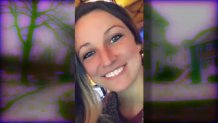 Police say Tee left a Main Street home around 8:30 p.m. on foot on Jan. 10 and disappeared near Lewis Field down the road. Her family reported her missing two days later, saying she left her car behind and her cellphone isn't working.
Tee is 5-foot-6 and 120 lbs. She was last seen wearing a hoodie and jeans, with a black winter coat and work boots on.
Anyone who may have home security cameras in the area, or who has information on her whereabouts is asked to call Brookfield police at 508-867-5570.
Brittany Tee hasn't been seen since Tuesday, Jan. 10.
Reyna Morales Rojas has been missing since November, according to Boston police.
The 41-year-old was last seen on Nov. 26 getting into a vehicle in the area of Bennington Street in East Boston and dropped off in Somerville. She was wearing a black shirt and pants, a gray sweater and was carrying a bag.
Morales Rojas is described as 5'5″ and 145 pounds. She has black hair and brown eyes.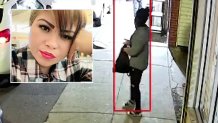 "My heart breaks just thinking about her not being here or that we may find her without her infectious smile."
Morales Rojas has two children in El Salvador and they do not stop asking about her mother, the family says. Her sister adds that this is very strange because she talked to her sister every day, even the day she disappeared.
Anyone with information on her whereabouts is asked to call detectives at 617-343-4328.
Boston police are searching for 45-year-old Lori Baxter, who was last heard from on Dec. 28.
Police say Baxter is known to frequent the Massachusetts Avenue, Melnea Cass Boulevard and Southampton Street area.
Anyone with information regarding Baxter's whereabouts is asked to call detectives at 617-343-5619.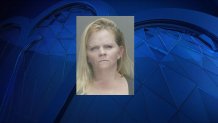 Framingham police are working to find 33-year-old Madeline DeShazo, who was last seen on Thursday.
According to police, DeShazo may be in danger due to health reasons.
She may have left in her black Honda CRV with a Washington state license plate on Jan. 12, police say.
She is described as 5'5″ and 230 pounds with hazel eyes and brown hair. She was last seen wearing white pants and a baggy yellow and white jacket.
Anyone with any information is asked to contact the Framingham Police Department at 508-872-1212.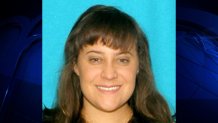 Cohasset mother of three Ana Walshe remains missing, having last been seen at her home since the early morning hours on New Year's Day.
Her husband, Brian, has been charged with misleading police in their investigation, and information has come to light involving his past run-ins with the law.
A vigil was held for the missing 39-year-old woman last week at the Cohasset Town Common, as her family in Serbia says they are getting more worried every day.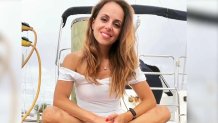 A 2014 report obtained by NBC10 Boston from police in Washington D.C. shows that Ana Walshe once told authorities that her husband threatened to kill her.
During Brian Walshe's arraignment in Quincy District Court, prosecutors said that blood and a bloody knife were found in the basement of the Walshe home, and said Brian Walshe lied about his whereabouts to police. The state also said that Walshe spent $450 buying cleaning supplies at a Home Depot.
This case has also seen exhaustive police searches through dumpsters, as detectives sift through garbage for potential evidence.
Anyone with information on Walshe's whereabouts is urged to contact detectives at 781-830-4990.
Between 10 and 20 search warrants were returned to Quincy District Court Friday, with all of them being impounded, as Brian Walshe remains behind bars for allegedly misleading police in the disappearance of his wife, Ana Walshe.
EXPERTS WEIGH IN
With each passing day, these investigations are growing more difficult.
"Timing is a very important aspect in the investigation, the longer the case goes on, the longer the person is missing, certain leads will possibly go stale," said security analyst Todd McGhee.
New England Law Professor Wendy Murphy is co-director of the Women's and Children's Advocacy Project. She says she has tracked troubling trends when it comes to women facing danger.
"You may think these cases are unrelated, but I think they are related," she said of all of the disappearances. "Boy it has never been this bad. I can't remember a time when we had this many missing women in such a short period of time."
Police in each case say the investigations are continuing.